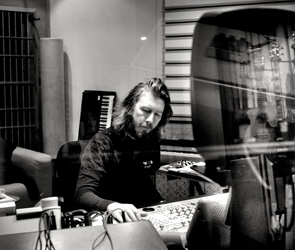 Kåre Chr. Vestrheim

Founder & co-owner / Producer / Composer / Musician
After graduating from the Norwegian State Academy of Music in 1993, with a degree in jazz-piano, multi-instrumentalist Kåre spent many years touring around the world with various artists. Since 1999, he has focusing on working in the studio producing numerous #1-hit singles, platinum selling records and award-winning albums in a wide variety of genres.
Kåre received Norwegian Grammy for "Producer of the year" 2011.
He is also an active film composer.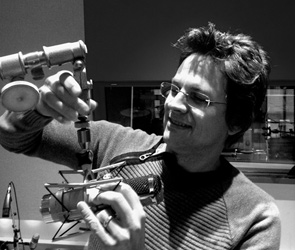 Mike Hartung

Founder & co-owner / Mixer / Engineer / Producer / Musician
Originally from Los Angeles, Mike has been a musician involved in creating and recording music since the age of 10; owning his own studio by the age of 18. Mike has spent many years working as an engineer/mixer in LA, both recording bands and working with top notch film-composers. Since moving to Norway in 1996, Mike has been involved in engineering and mixing some of the country's most successful artists, and has been credited with 14 Norwegian Grammy awards. Mike is also an active producer.