Studio A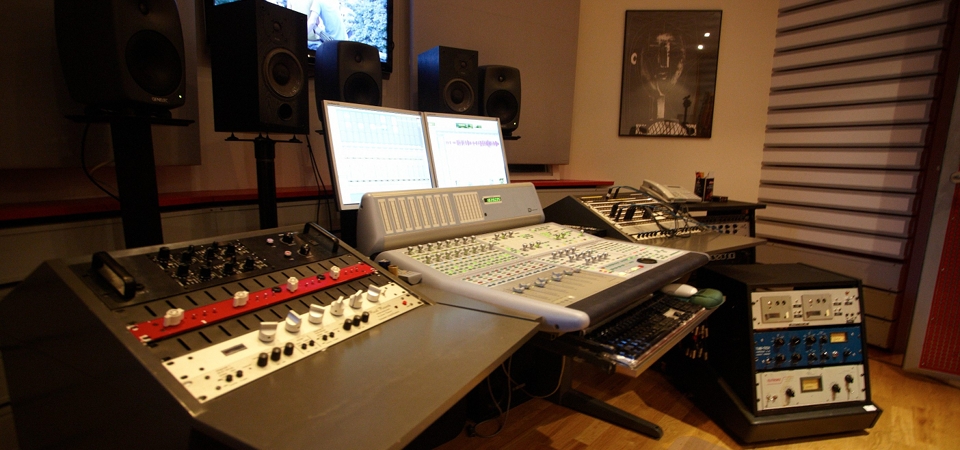 Mix/overdub studio with D-Command and 5.1 monitoring
with plenty of space to be creative
A creative overdub/mix studio
Studio A is ProTools based mixing and tracking control room (including a calibrated 5.1 audio monitoring system and video monitoring for working to picture). The studio is an inspiring workspace with a D-command control surface and plenty of space for setting up your creative world. The control room is directly connected to the
live room
and has one iso booth that it shares with
Studio B
. As with all the studios, we offer a wide variety of
microphones and outboard
gear which is available to throughout the house (reserve as needed). Also available to all the rooms are a great selection of guitars, keyboards, and stomp boxes to help develop a production.
Download floor plan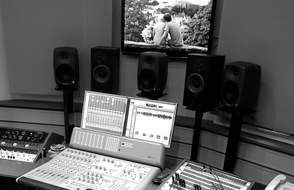 Mixing: Stereo and 5.1 Surround
A spacious control room that offers calibrated stereo and 5.1 surround mixing, and a large 47" flatscreen for when you mix to picture.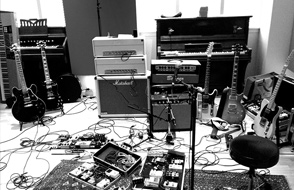 Creative space
Well equipped with some of the most interesting and creative devices available to help you paint pictures with sound.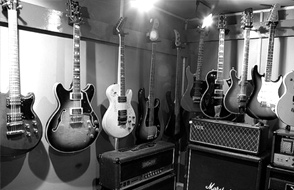 Booth for overdubs
A small but cozy room filled with toys to play with. It's ideal for for small overdubs and vocals.