Recording Room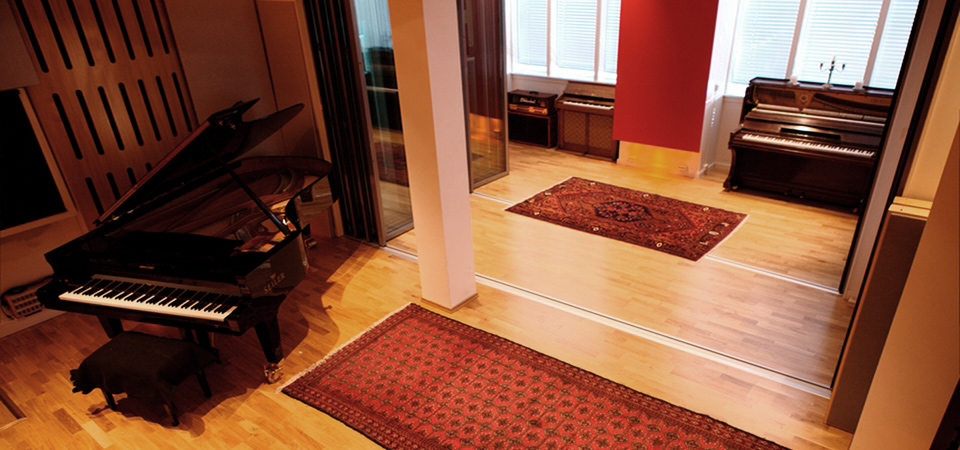 Designed by Munro Acoustics and totally renovated in 2011,
this is where all the magic happens.
Main recording room
Our recording room has a floor space of 50sq meters with a 4 meter ceiling height and natural daylight coming in through the gigantic windows. Designed by Munro Acoustics, the room offeres a fabulous ambience for drums and acoustic music. It also has the flexibilty of being able to be partitioned into two or three smaller rooms via the custom Sunflex sliding doors. Each door is loaded with one metric ton of glass which offers excellent separation and line of sight throughout the room. We also have large red velvet theater curtains that can be drawn in for privacy when doing vocals or they can be drawn in on the wide open room to adjust the ambience of the space. All room have tie lines to the recording room which allows every studio to use the recording room. Our concert grand piano is an Ed Seiler. It's 242 cm long and is beautifully voiced from the rock solid bass to the smooth upper registers. It's perfect for pop, country and jazz. Extremely well maintained and climate controlled. Custom voicing is available.
Control rooms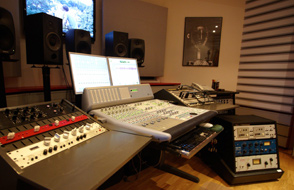 Studio A
Studio A is ProTools based mixing and tracking control room (including a calibrated 5.1 audio monitoring system and video monitoring for working to picture)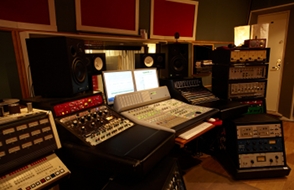 Studio B
Equipped with state of the art tape machines and a great selections of mic preamps, this is the main tracking control room.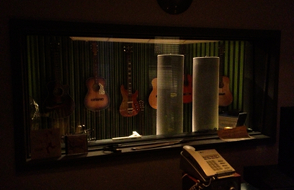 Studio 3
Not visually connected with the main recording room, but with enough lines to record our piano, organ or other instruments.
---